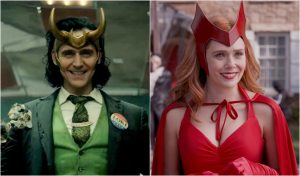 Durante il Disney Investor Day 2020, i Marvel Studios hanno rivelato il primo trailer ufficiale di Loki, l'attesa serie tv dedicata alle avventure del Dio dell'Inganno, fuggito con il Tesseract durante gli eventi di Avengers: Endgame e pronto a creare scompiglio nei vari periodi della nostra storia.
ATTENZIONE: L'ARTICOLO CONTIENE SPOILER SU WANDAVISION.
Dovremo aspettare ancora qualche mese prima di assistere al debutto dello show con Tom Hiddleston, ma nel frattempo chi sta seguendo WandaVision avrà notato alcuni indizi – come ad esempio i dettagli dello spot comparso nell'episodio 7 – che sembrano anticipare un qualche tipo di collegamento con Loki.
Al contempo, nella serie con Elizabeth Olsen e Paul Bettany sono comparsi anche numerosi riferimenti relativi al potenziale debutto di un altro personaggio molto atteso: il diabolico villain Mephisto, che si suppone possa essere una delle future grandi minacce dell'intero MCU, introdotta in WandaVision ma destinata a protrarsi almeno fino all'arrivo di Doctor Strange in the Multiverse of Madness, dove vedremo al fianco dello Stregone Supremo proprio Wanda e Loki.
Ebbene, perlustrando con molta attenzione il trailer della serie sul Dio dell'Inganno, i fan hanno notato un frame decisamente sospetto, che non solo potrebbe confermare la connessione tra i due show, ma anche l'imminente arrivo di Mephisto come grande villain della Fase 4. Eccolo qui di seguito: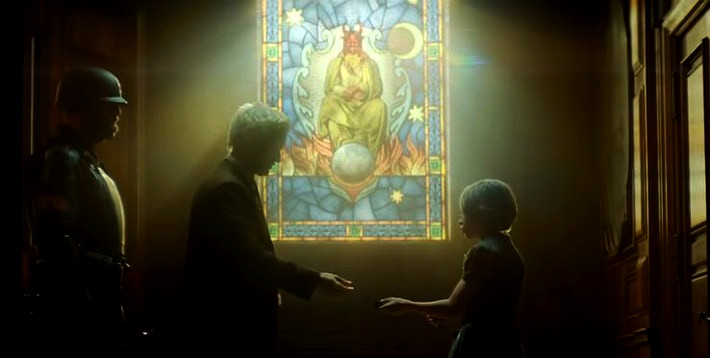 Come potete osservare, in un edificio non meglio specificato – ma che ha tutta l'aria di essere un luogo di culto – compare una vetrata che raffigura un personaggio dall'aspetto molto familiare. Si tratta dell'effigie di una creatura demoniaca che sembra richiamare in tutto e per tutto l'aspetto di Mephisto nei fumetti.
Che esista un culto ad egli dedicato nel MCU? Agatha Harkness potrebbe farne parte? A questo punto, non ci resta che attendere gli ultimi due episodi di WandaVision per scoprirlo.  
Foto: Disney/Marvel
L'articolo Loki: un frame del trailer anticipava la minaccia finale di WandaVision e della Fase 4? [FOTO] proviene da Best Movie.
Read More
Best Movie