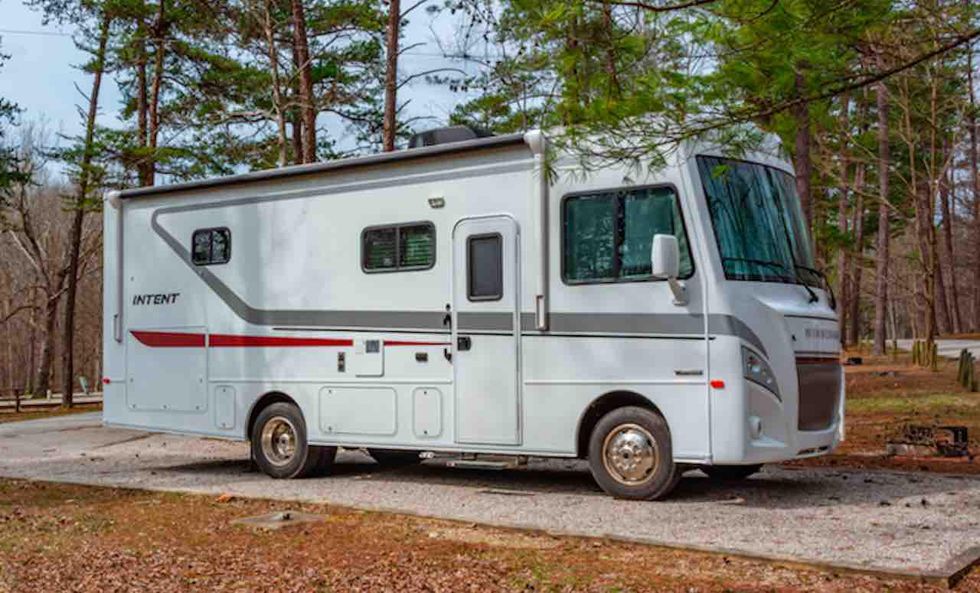 Get your popcorn ready.
With former President Donald Trump out of office, the angry left — denied its favorite target — has been increasingly turning on itself for various transgressions, and now it appears leftists are devouring themselves once again.
Now what?
It seems an RV park and campground for gay men — which dubs itself Camp Boomerang — is in some hot water for banning transgender males, Pink News reported.
Based in Orleans, Michigan, Camp Boomerang has yet to open, but it's already starting controversy in the wake of co-owner Bryan Quinn's announcement about the limited clientele.
"Camp Boomerang is a private, membership-only RV park/campground that allows only 'guys,'" Quinn wrote on the Facebook, according to Pink News. "A 'guy', in terms of this discussion, is defined as a person with a penis, [who] presents himself as male and has a state-issued ID that says 'male.'"
He added that "we understand this statement, unfortunately, may not make everyone happy, but feel it needs to be clarified," the outlet said. Quinn also explained that the RV park's "guys"-only rule "allows us the ability to build a like-minded atmosphere."
"We don't mean for this to come off as a 'like it or leave it' attitude, but we feel it's necessary for everyone to know exactly what our vision is for Camp Boomerang," he also noted, according to Pink News.
Backlash
According to Advocate, Camp Boomerang "reportedly lost several founding members" over its policy — and then the campground's Facebook page was taken down amid backlash. Pink News said the RV park got a bunch of one-star reviews on Google.
Some of static was pretty loud, Advocate noted:
"They are blatantly uneducated and arrogant and assuming of what it means to be a trans person," said Michael Champagne, who had previously put down a deposit for rental space at Camp Boomerang for his newly purchased RV, told Pride Source. "It is hate speech period. It is discrimination period. It's all of those things that I don't want to associate with."

Santiago Moreno, a transgender Michigander and camper, also shared his thoughts with Pride Source on Camp Boomerang's exclusionary policy.

"I think it's garbage," he said. "There's a huge reason many trans individuals feel they don't belong within the LGBTQ movement. It's because sexuality and gender identity are completely different. And still, in 2021, many gay, lesbian, and bisexual individuals are transphobic and would never fight for our rights like we have theirs. It's insane to me to know that even within our own circles we are still ostracized."
Another individual posted on Facebook that despite being a gay-owned business, Camp Boomerang is being "super transphobic" and that "trans men are men. Trans women are women. No debate. No discussion."
Read More
TheBlaze